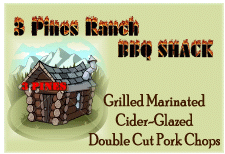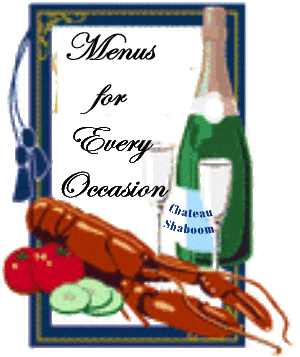 Thanksgiving Dinner
Help For Your Turkey
Brining Process
Making Gravy
Making Turkey Stock
Making Pie Crust
Turkey Leftovers
Apples Galore!
The Punkin' Patch
Gifts From Your Kitchen
YOU CAN ALWAYS
FIND SOMETHING
GOOD TO EAT HERE!

Find! Copy! Try! Enjoy!

---

Cucina Italiana

Shaboom's Pizza Parlor

Bruschetta Bar

Tailgate Party

Big Burger Bonanza

One Night Rodeo

Totally Tortillas

Tailgate Party

Wedding Menu Ideas

House Specialties

E-Mail Me Anytime!
---
Relax and enjoy a little taste of Shenandoah Country with my favorite country music station in Winchester VA. Click on the emblem to LISTEN LIVE!
Copyright © 2013 Carol Stevens
Shaboom's Kitchen, All Rights Reserved